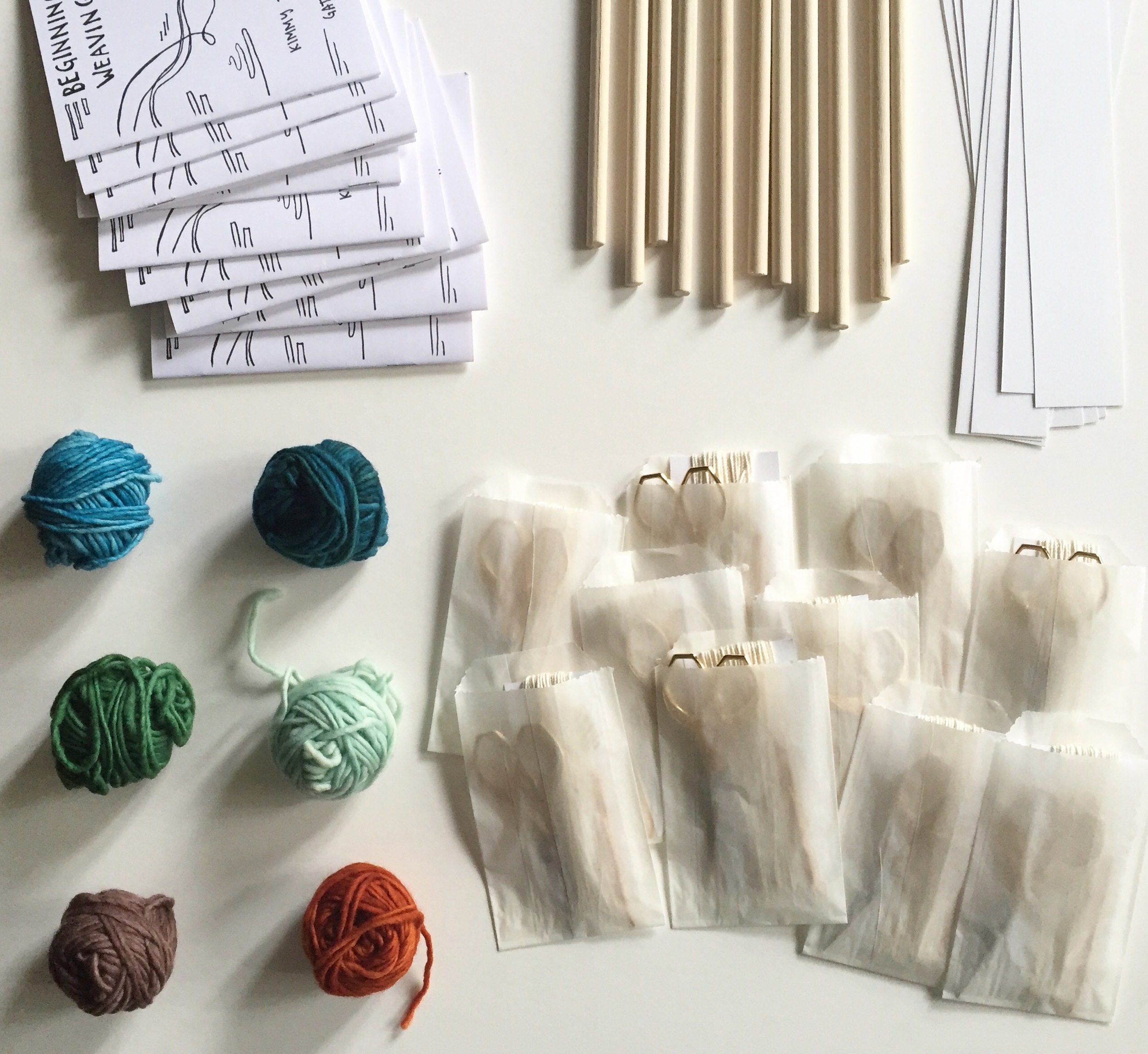 Gather Workshops are an engaging way to learn something new in a fun, relaxed, atmosphere. Gather Workshops can be catered to your private event or party of all ages (as Kimmy is an elementary art teacher, no artist is too young!).
To have Kimmy design a fiber-based art activity for your space or event, email her at kimmy@gatherhandwoven.com. Projects include weaving workshops, paper weaving, woven coasters, "God's eyes", wall hangings, and more.
UPCOMING GATHER WORKSHOPS & EVENTS
+ Renegade Craft Fair Pop Up, May 12 & 13, 2018
+ Beginning Weaving Workshop, late Spring 2018
+ Chicago Weavers Club - Stay Tuned for Summer 2018!
PAST WORKSHOPS & EVENTS:
- Renegade Craft Fair - September 2017, Chicago
- Milk & Cookie Kids Weaving Workshop - A Little Photo Studio, Chicago
- All Levels Roving Weaving Workshop
- Renegade Craft Fair Pop Up - May 13 & 14, Chicago
- Carnegie Fabrics Uncommon Threads Makers Series
- National Art Educators Association Conference, "Woven Narratives" Hands On Workshop
- Beginning Weaving Workshops @ Fleur, Seasonally since 2014