Mini Weaving Loom Travel Kit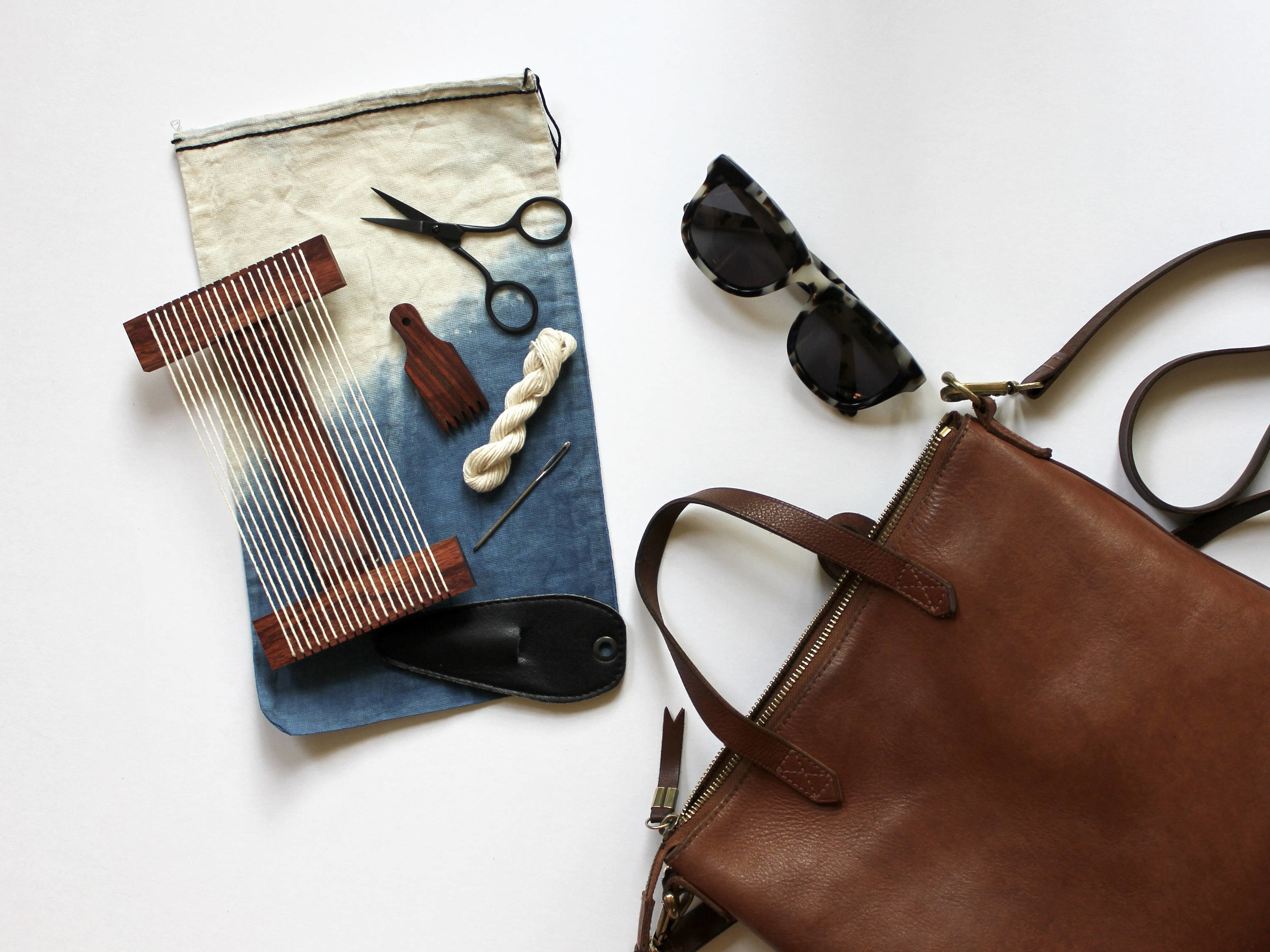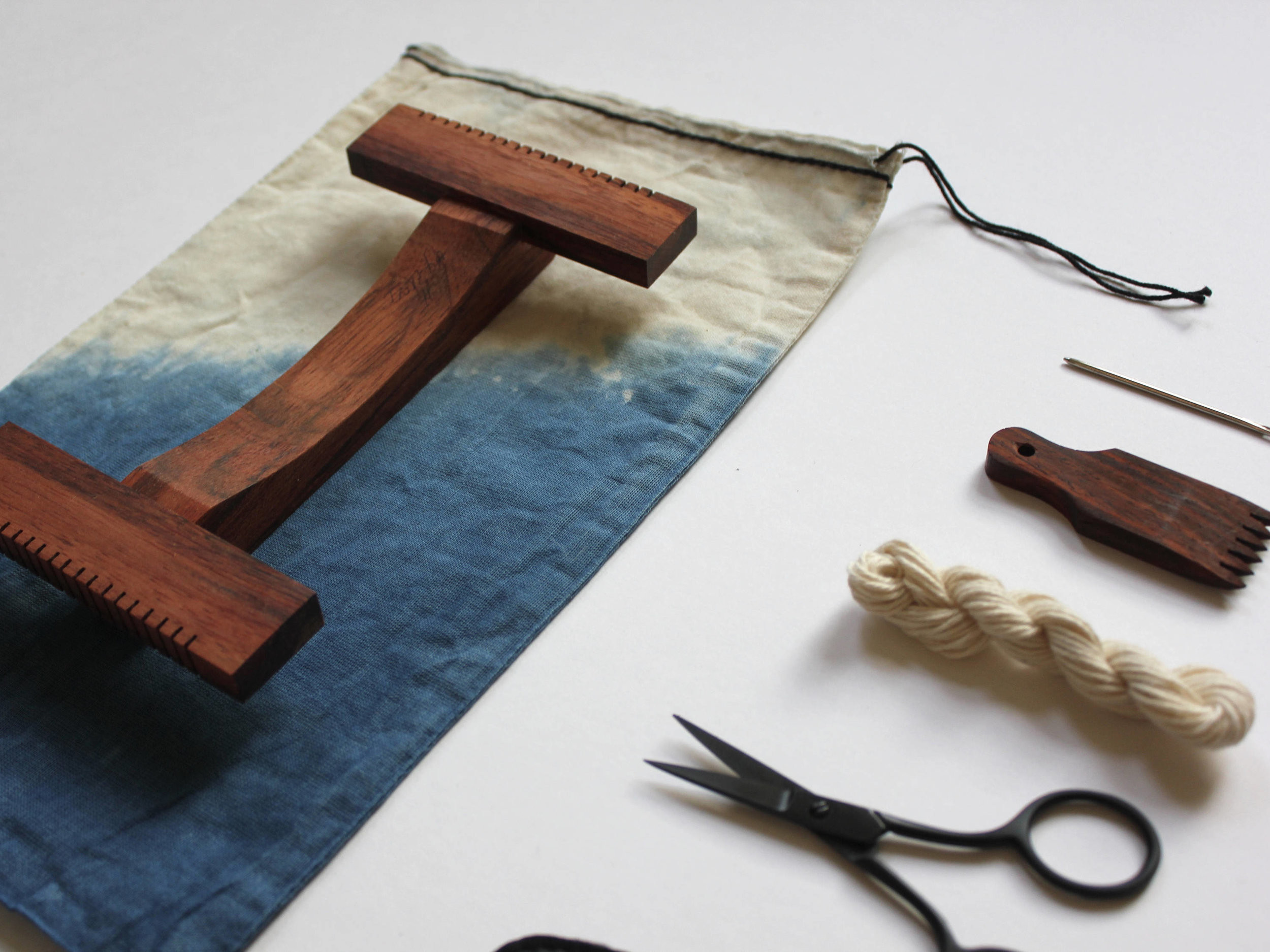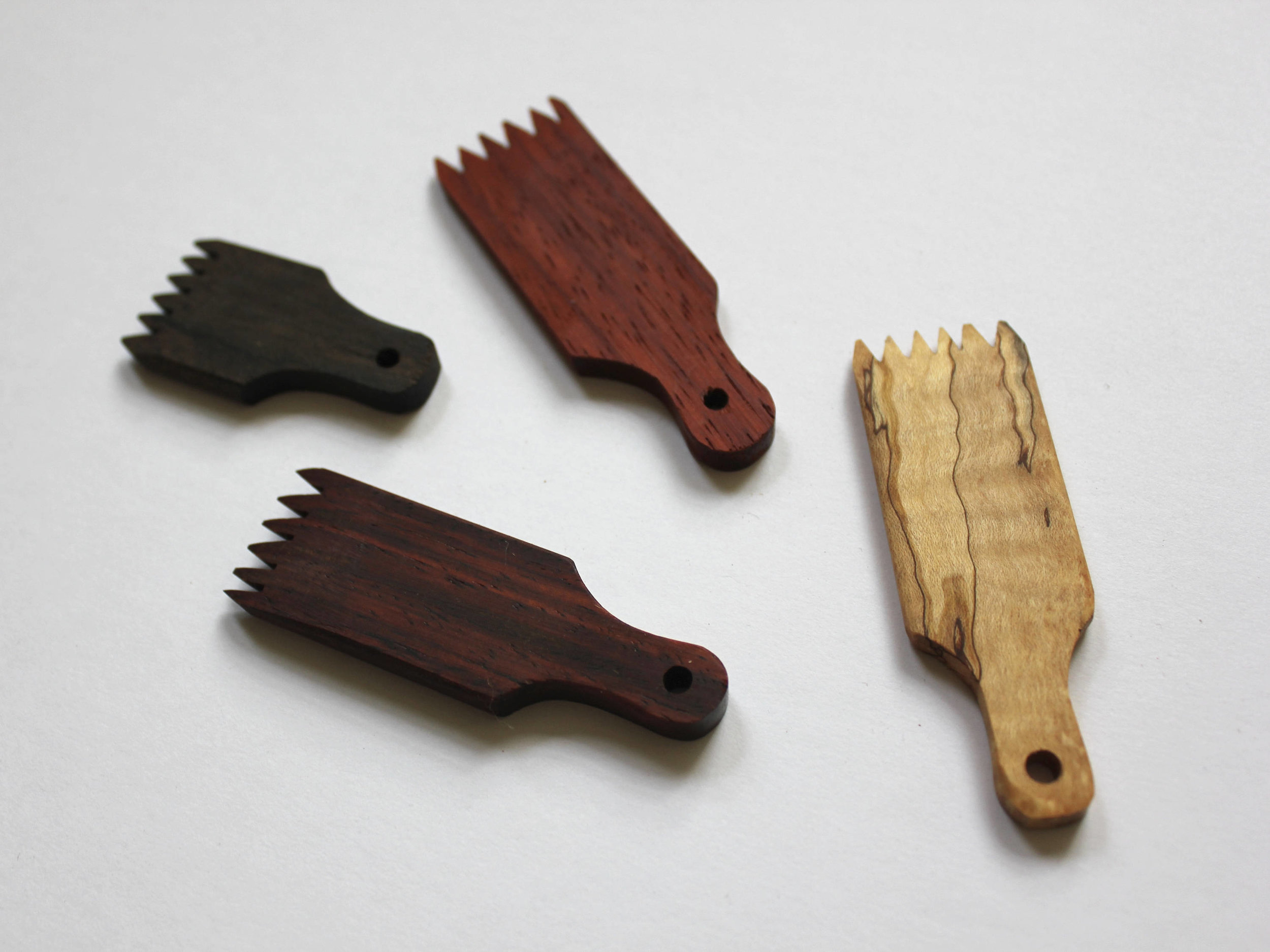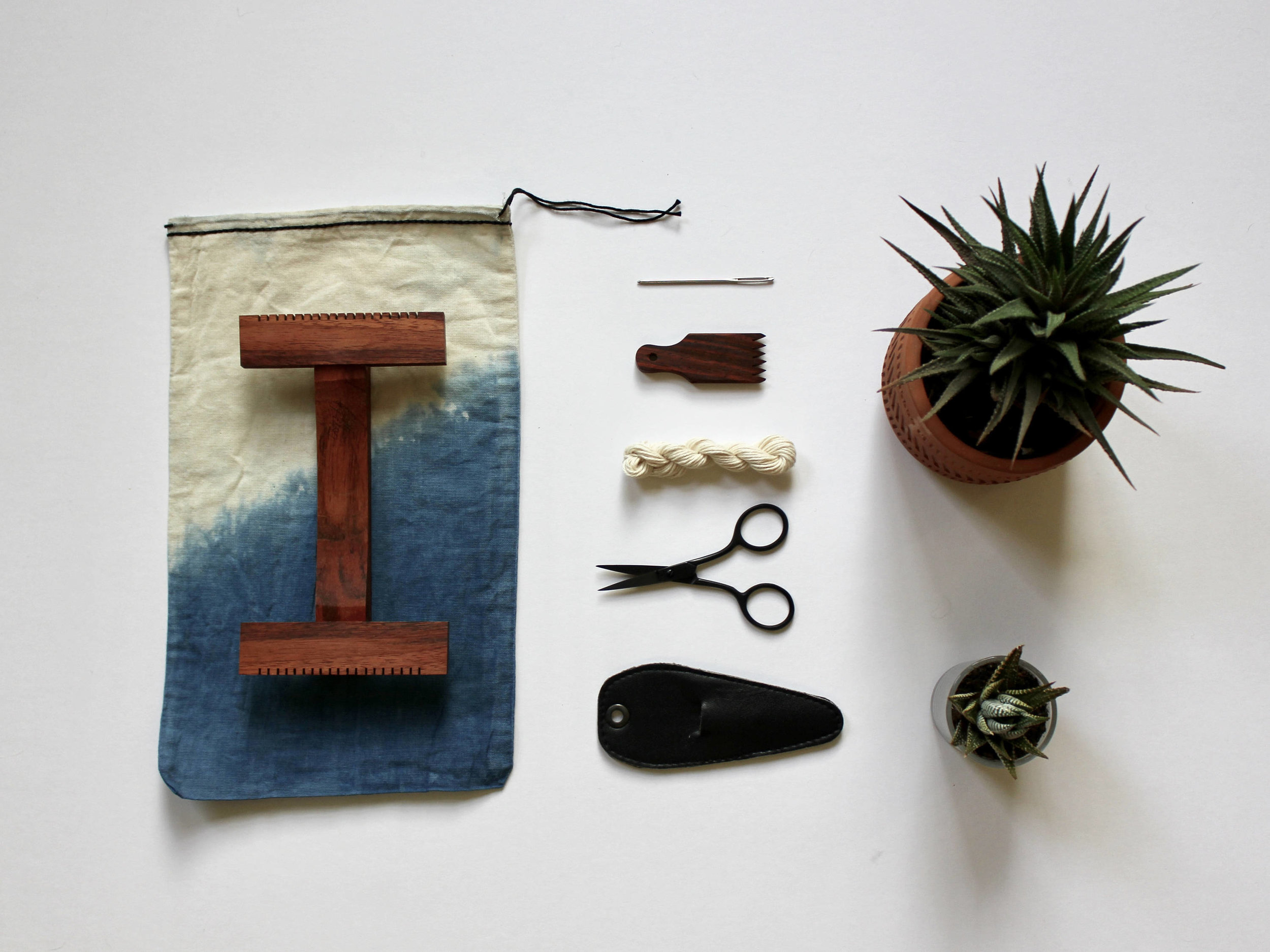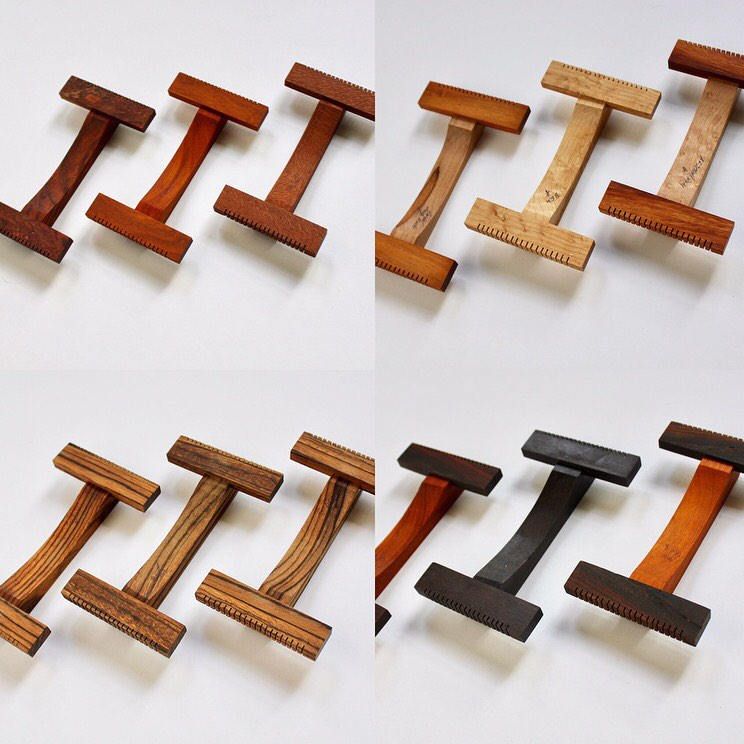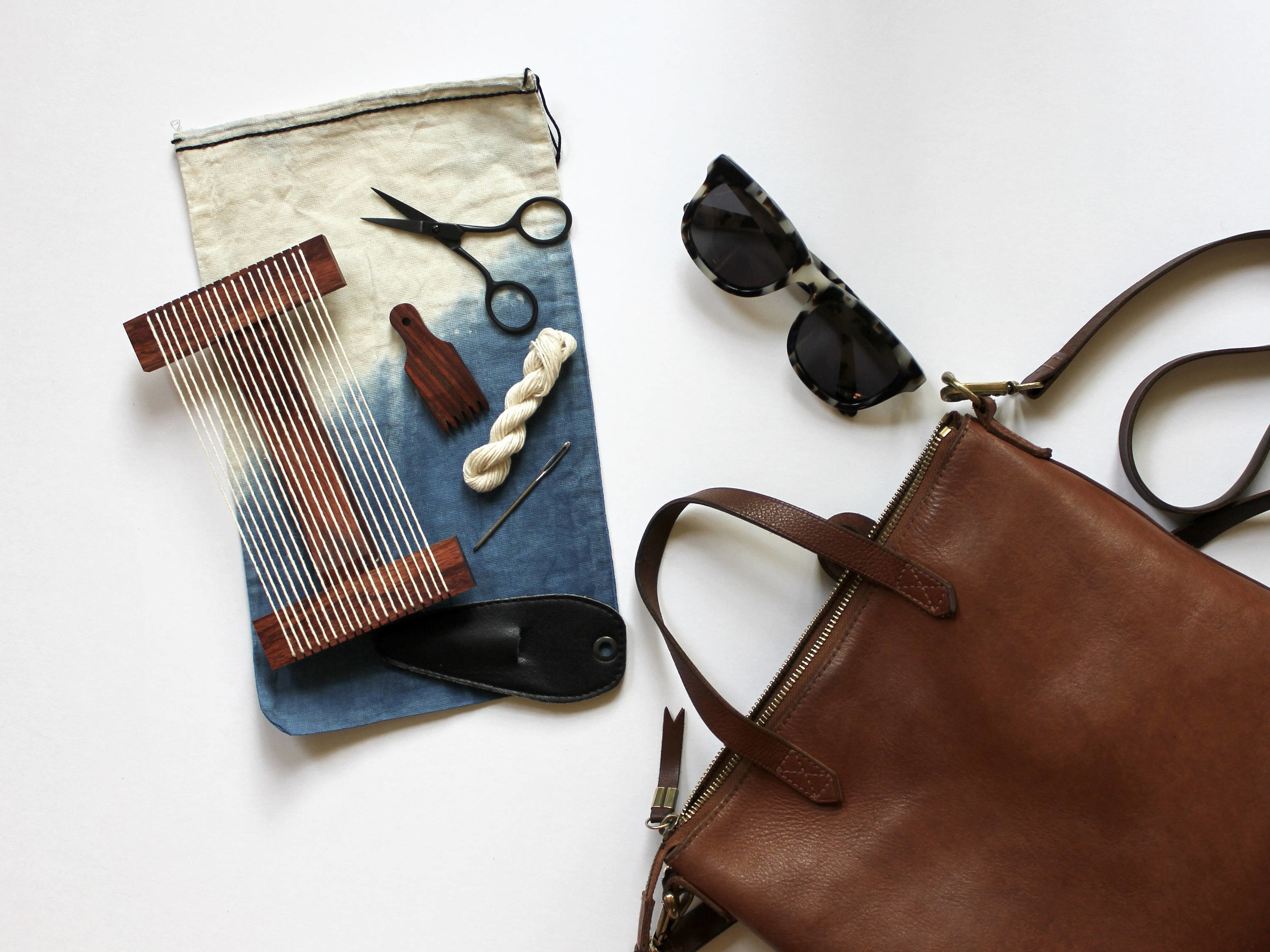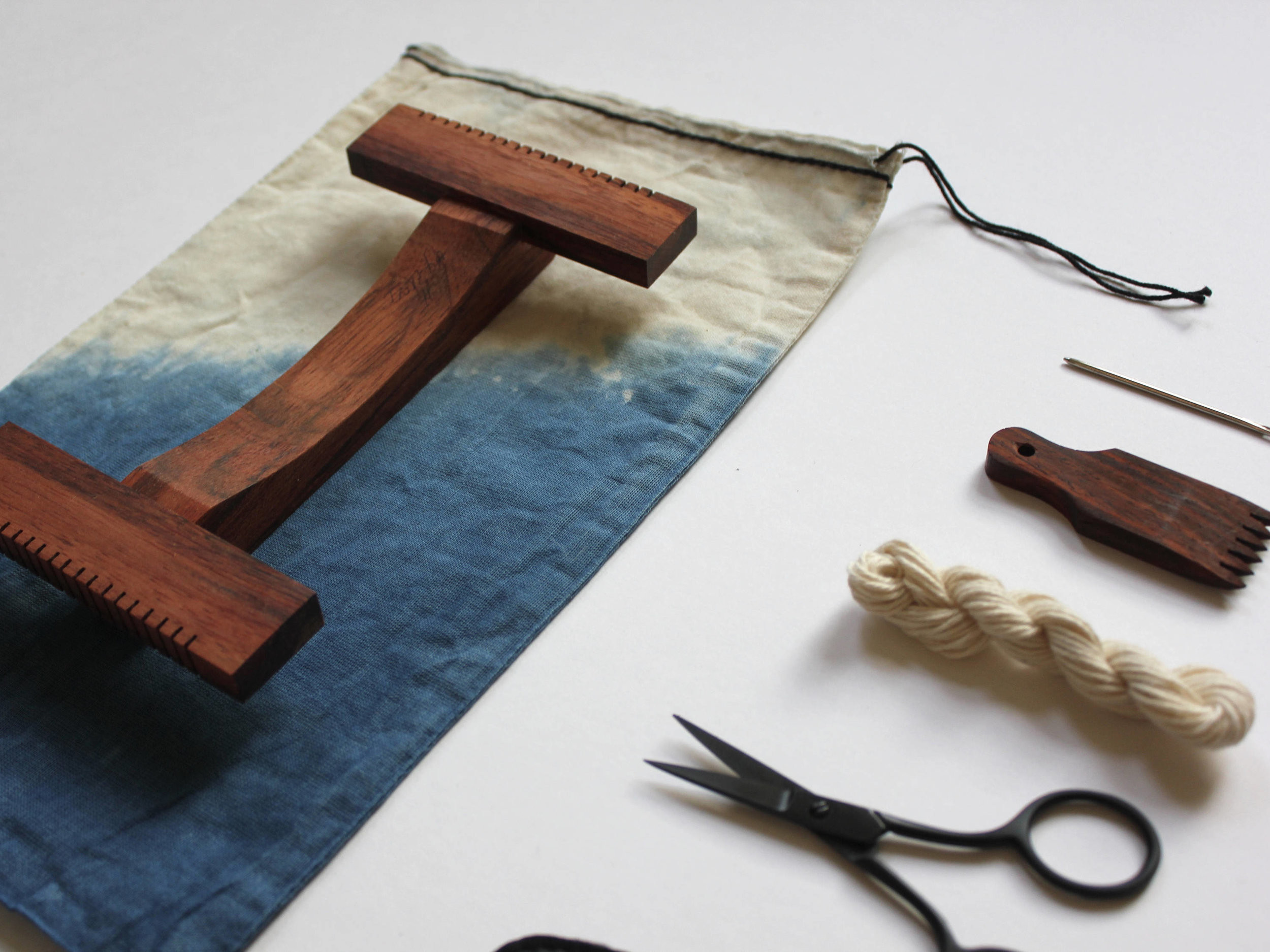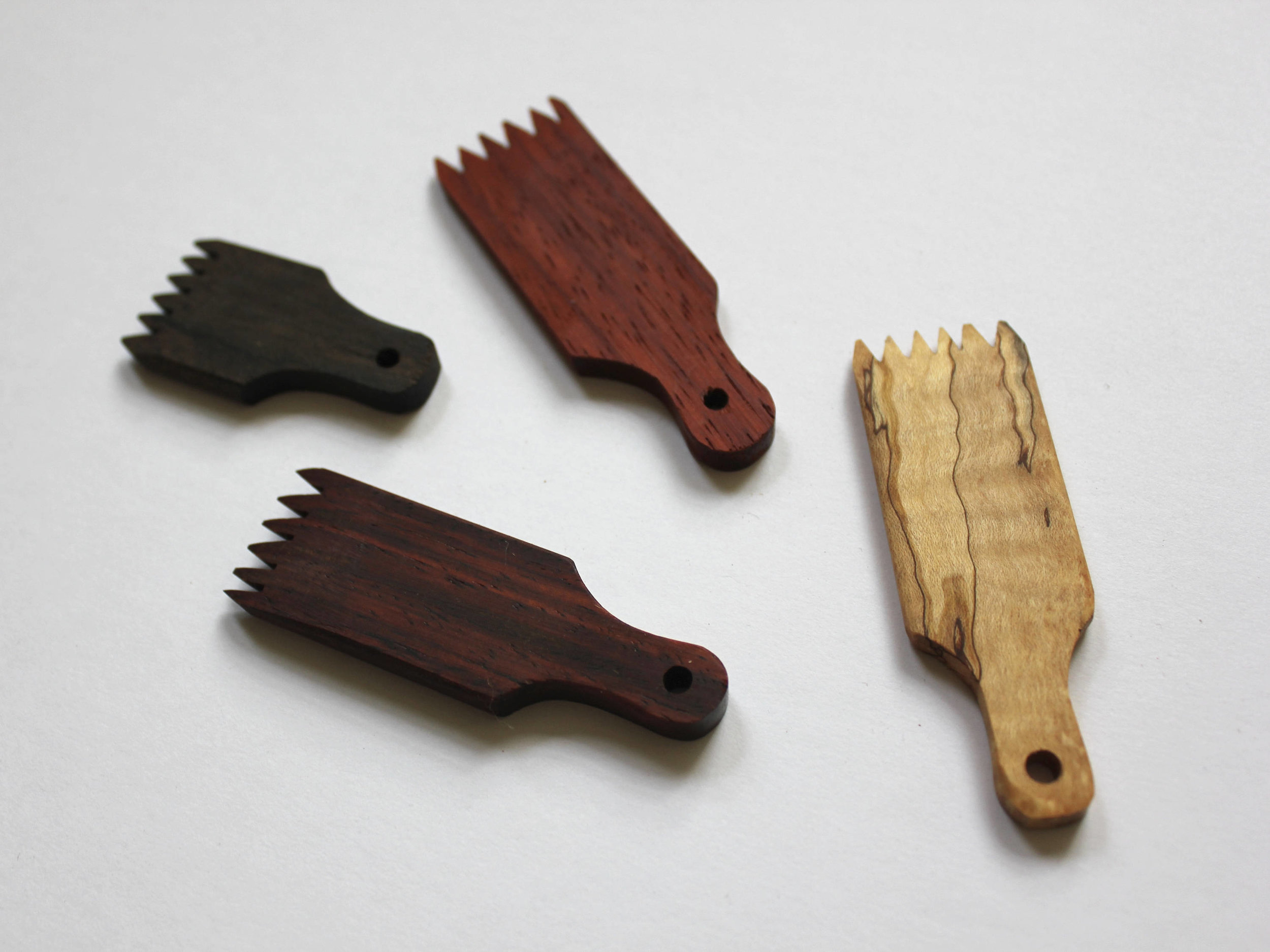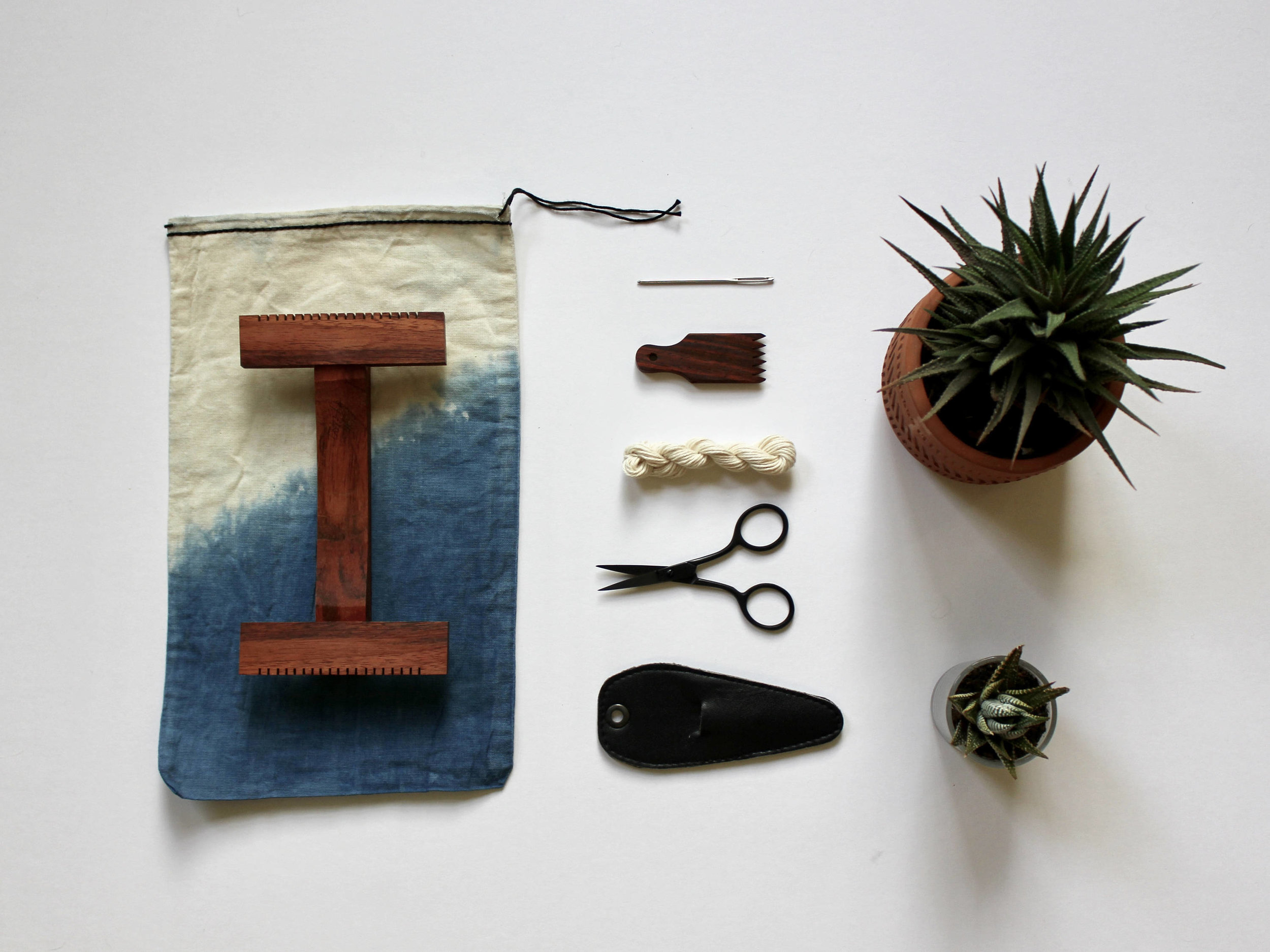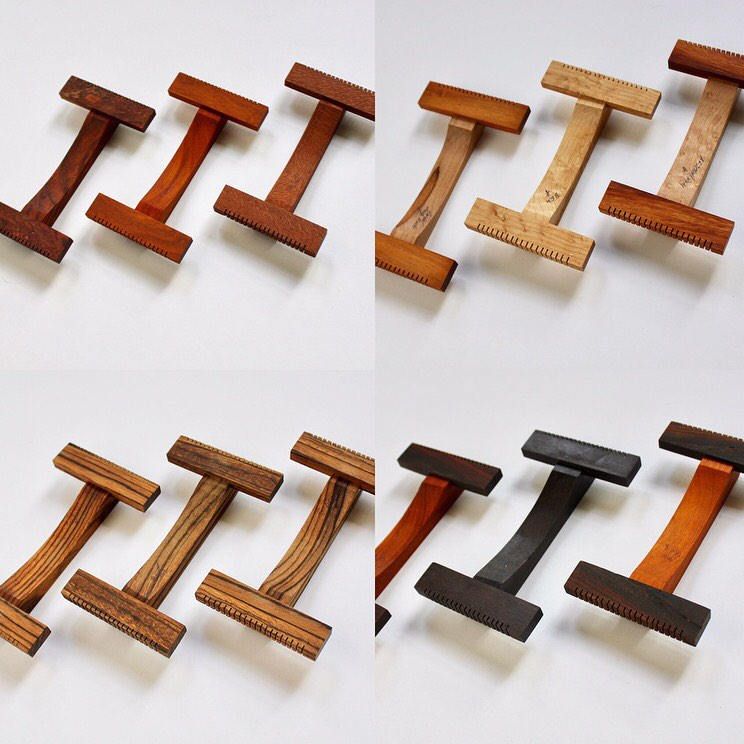 Mini Weaving Loom Travel Kit
Looking for a way to weave on the go? Grab this mini weaving kit, perfect for summer travel.

Includes a handmade reclaimed wooden loom and all the weaving tools you could need, including TSA approved scissors in a safety sheath! Throw everything in the indigo dyed pouch for easy transport.

Weaving Kit includes:
- handmade wooden loom (4"w x 7"l x 1"h)
- handmade wooden comb / beater (sizes/colors vary)
- matte black stainless steel scissors (TSA approved!)
- scissors sheath
- cotton warp thread (enough for 2+ projects)
- stainless steel tapestry needle
- beginning weaving zine booklet (8 pages)
- hand dyed indigo organic cotton pouch

As weaving looms and beaters are made from reclaimed wood, colors vary. Please note that I cannot guarantee a color choice, but you may request a color or color choices if you'd like in the notes section of your order and I'll do my best with what stock I have. Thank you for understanding!