Indigo Dyed Fiber and Raw Brass Hexagon Necklace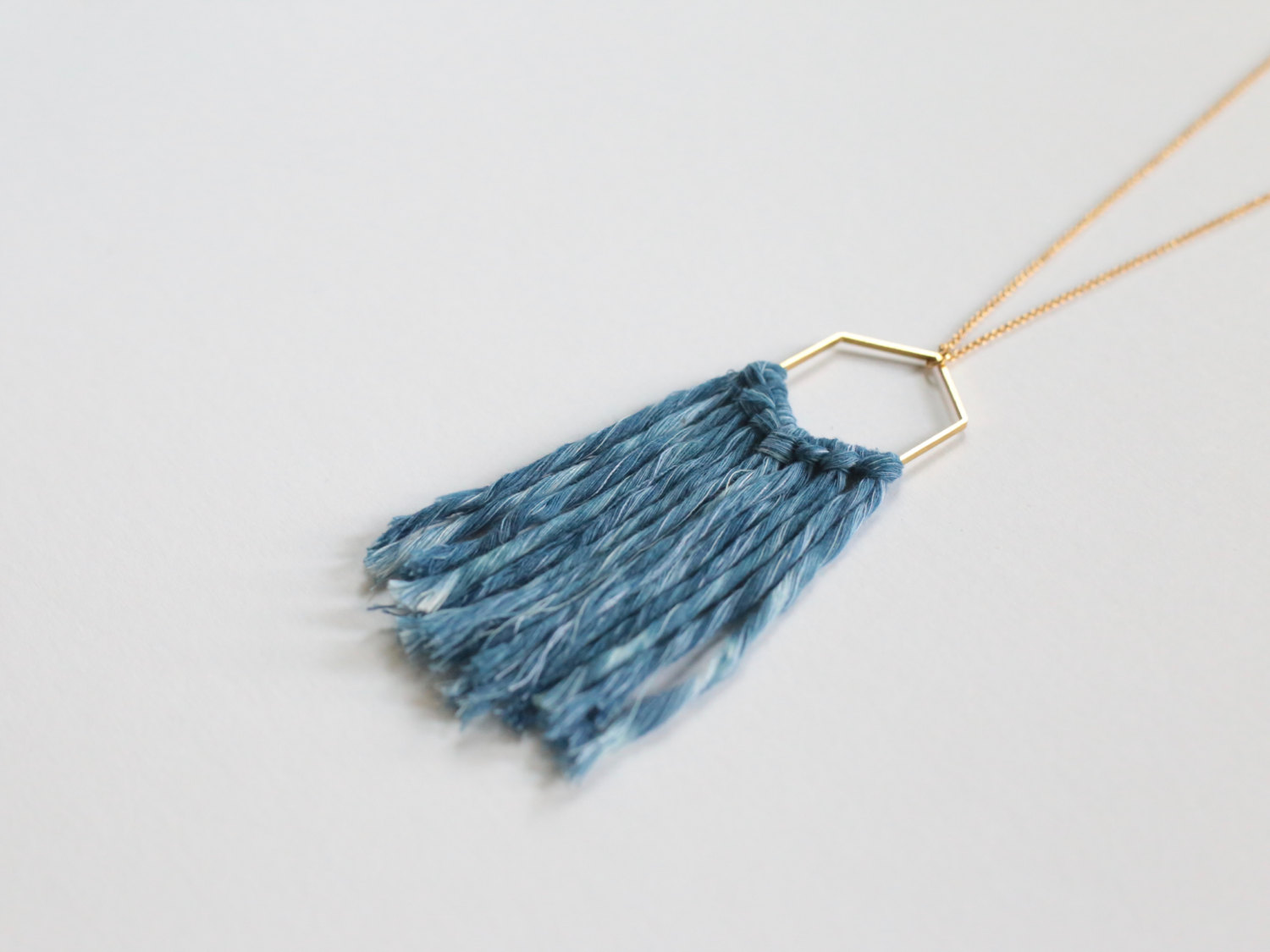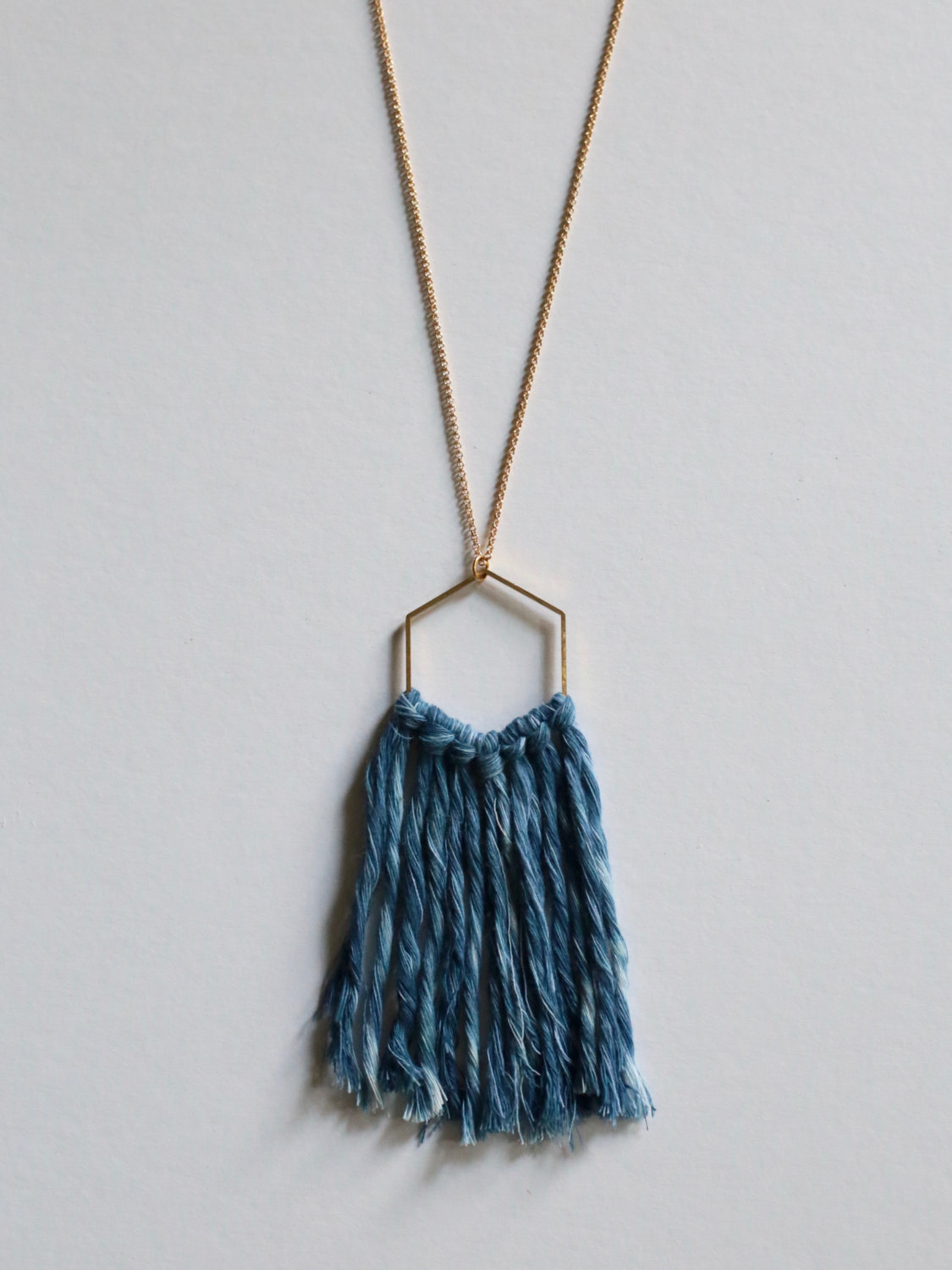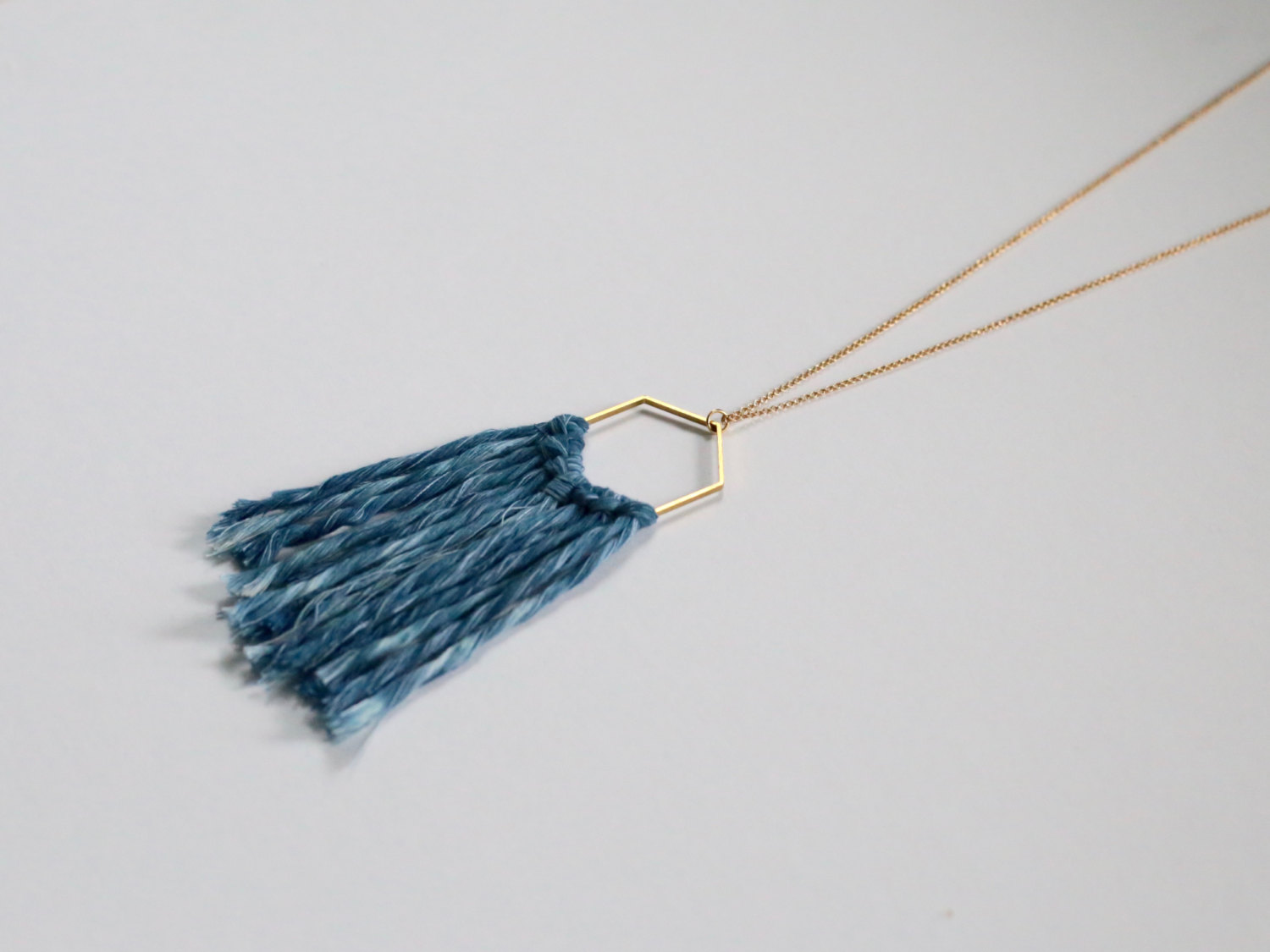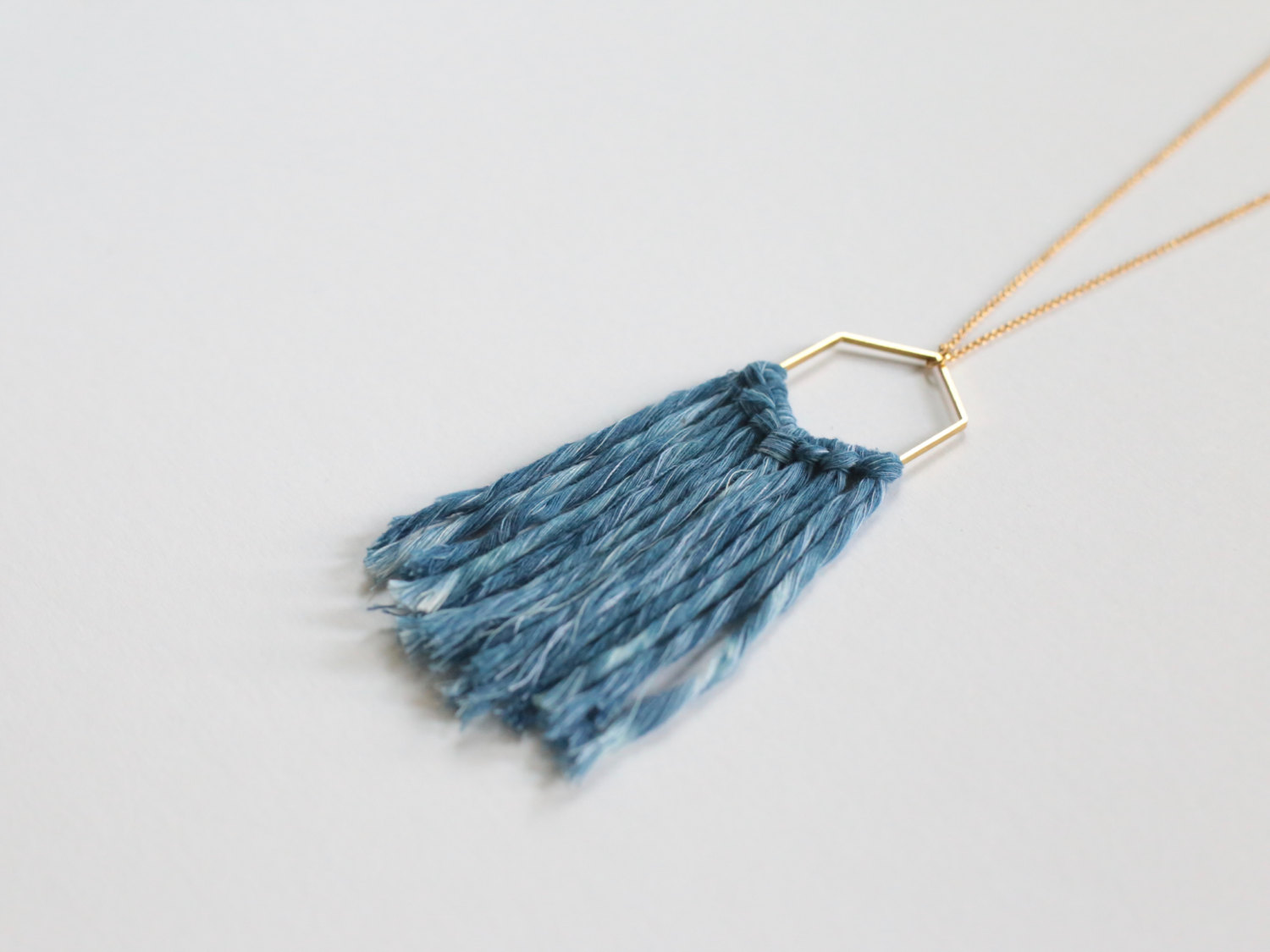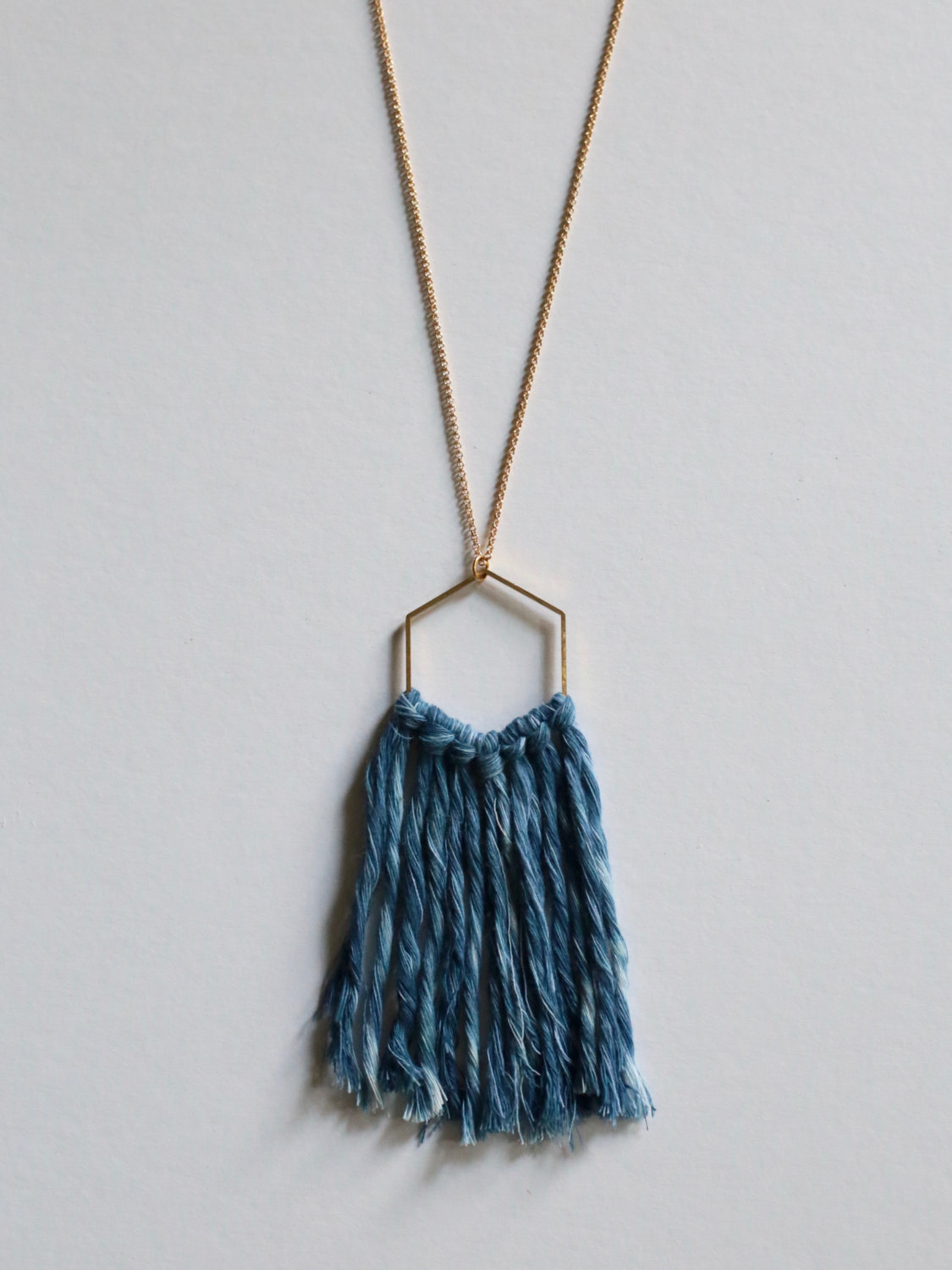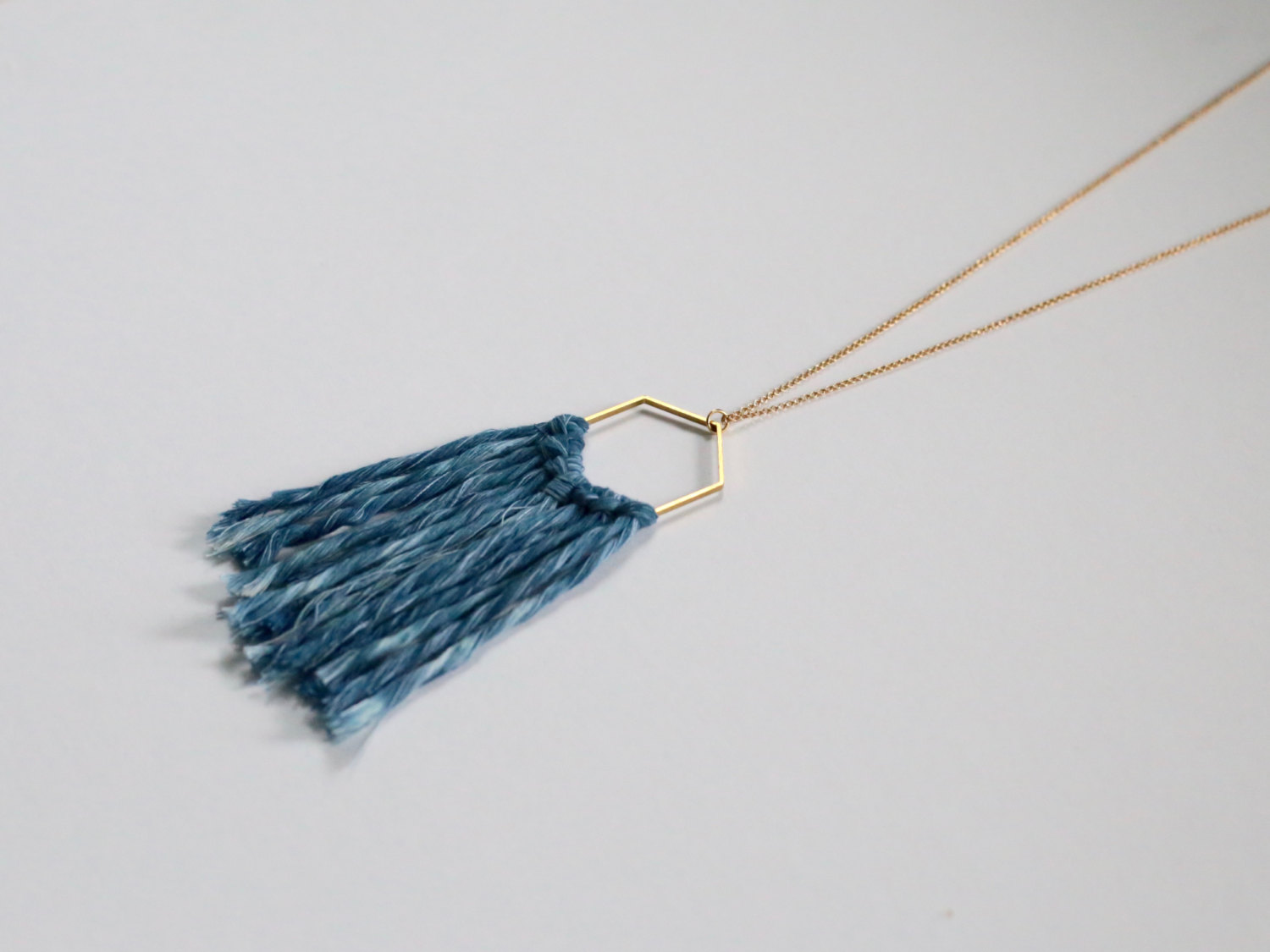 Indigo Dyed Fiber and Raw Brass Hexagon Necklace
Hand dyed indigo cotton fibers hang from a raw brass hexagon on a gold plated chain. Color may vary slightly from picture as all pieces are unique and have different dye textures.

Chain measures approx. 28"
Fiber and Brass Pendant measures approx. 1.5" W x 4.5"L

Please wear this necklace with care as fibers are delicate.

Note that raw brass may develop a slight patina over time, which will add to the aesthetic of the piece.

Ready to Ship.

ALL NECKLACES SHIP FREE.